Afropessimism is a groundbreaking philosophical framework that delves deep into the systemic nature of racism and the unique position of Black individuals within the global society. At its core, Afro-pessimism posits that Black people are not merely marginalized or oppressed but are fundamentally excluded from the human community.
This exclusion isn't a mere outcome of individual prejudices or isolated acts of discrimination. Instead, it's deeply entrenched in the very structures and foundations of the world we inhabit.
Concept of Afro-pessimism
The term "Afropessimism" was coined by Frank Wilderson III, a black scholar and activist. In his book on Afro-pessimism, Wilderson argues that black people are in a state of "social death."
This means that they are not considered to be fully human by the dominant white society. They are denied basic rights and protections, and they are subject to constant violence and exploitation.
Wilderson argues that this state of social death is not a historical aberration, but is essential to the functioning of the world as we know it. Black people are the "internal enemies" of the white world order, and their constant oppression is necessary to maintain the illusion of white supremacy.
Afropessimism is a controversial philosophy, and it has been criticized for being too pessimistic and defeatist. However, it has also been praised for its insights into the nature of racism and white supremacy.
Afropessimism challenges us to think about race in a new way, and it offers a powerful critique of the dominant order.
Origins of Afro-pessimism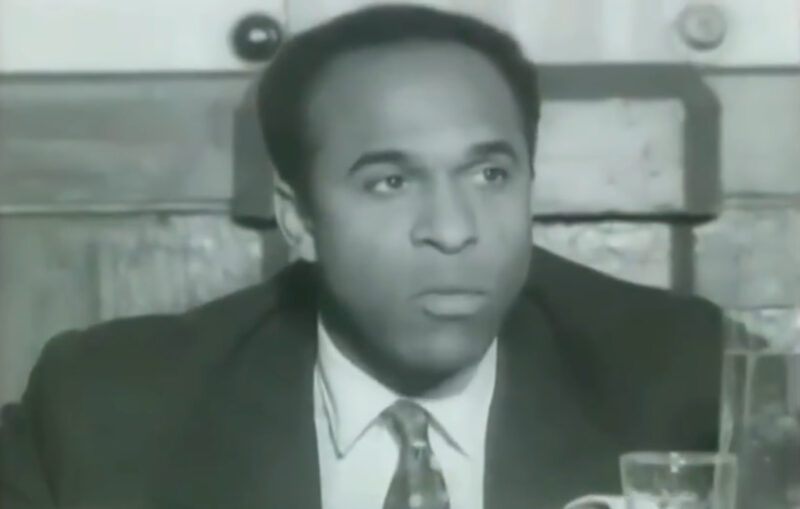 Afropessimism, while a relatively new philosophy, is deeply rooted in the experiences and writings of black thinkers who have grappled with the psychological and sociological impacts of racism and colonialism. Two of the most influential figures in this realm are Frantz Fanon and Orlando Patterson.
Frantz Fanon: A Beacon of Anti-Colonial Thought
Frantz Fanon (20 July 1925 – 6 December 1961) was a Francophone Afro-Caribbean psychiatrist, political philosopher, and Marxist from Martinique. His works, notably "Black Skin, White Masks" and "The Wretched of the Earth," have become seminal in post-colonial studies, critical theory, and Marxism.
Fanon's writings delve into the psychopathology of colonization and the human consequences of decolonization. He was deeply involved in the Algerian War of Independence against France and was a member of the Algerian National Liberation Front.
Fanon's insights into the effects of racism and the "zone of nonbeing" that black people are often relegated to have been foundational to the development of Afro-pessimism.
Orlando Patterson and the Concept of Social Death
While Orlando Patterson's work on slavery, especially his book "Slavery and Social Death," has been influential in shaping the discourse around Afro-pessimism, it's worth noting that his exploration of "social death" is a profound examination of how slaves were not seen as fully human by dominant societies. This dehumanization and the constant violence and exploitation they faced are central themes in Afropessimism.
Key Concepts of Afro-pessimism Revisited
Social Death: This concept, deeply explored by Patterson, refers to the state where individuals are denied basic rights, and protections, and are constantly subjected to violence and exploitation.
Anti-blackness: A structural and systemic discrimination against black people, which goes beyond mere racism to encompass a broader, more entrenched form of prejudice.
White Supremacy: The ingrained belief in the superiority of white people over black people, which manifests in societal structures, institutions, and everyday interactions.
Zone of Nonbeing: Introduced by Fanon, this concept describes the space where black individuals are denied their humanity, treated as less than human, and constantly reminded of their "inferior" status.
In understanding Afropessimism, it's crucial to recognize that it's not just a philosophical or academic exercise. It's rooted in the lived experiences, struggles, and writings of black individuals who have faced the brunt of racism, colonialism, and white supremacy.
The philosophy serves as a lens to understand these experiences and to critique the systems that perpetuate such injustices.
Implications of Afro-pessimism
Afropessimism, as a theoretical framework, offers a profound critique of the systemic nature of racism and the position of Black individuals in society. Here are some of the deeper implications of this philosophy:
Structural Racism: Afropessimism posits that racism isn't just about individual acts of prejudice or discrimination. Instead, it's deeply embedded in the very structures of society, from legal systems to cultural norms. This means that addressing racism requires more than just changing individual attitudes; it necessitates a complete overhaul of societal structures.
Exclusion from Humanity: One of the most harrowing claims of Afro-pessimism is that Black individuals are fundamentally excluded from the human community. This isn't just about being treated as "less than" but being positioned outside the realm of humanity altogether.
A Hostile World: Afropessimism paints a bleak picture of the world for Black individuals. It suggests that the world, as currently structured, is inherently hostile to Black lives, leading to systemic oppression, violence, and marginalization.
No Hope Within the Current System: Given the depth and breadth of anti-Blackness, Afropessimism argues that there's no hope for Black liberation within the current system. This isn't a call for despair but a call for radical change.
Criticisms and Defense of Afro-pessimism
Like any theoretical framework, Afropessimism has its critics.
Too Pessimistic: Some argue that the philosophy is overly bleak, offering no hope or pathway for Black liberation. This, they say, can lead to feelings of despair and apathy.
Misunderstanding of Black History: Critics also suggest that Afropessimism might be based on a skewed or limited understanding of Black history and culture, overlooking the resilience, resistance, and agency of Black communities throughout history.
On the other hand, defenders of Afro-pessimism argue:
A Necessary Corrective: Afropessimism serves as a counter-narrative to more optimistic or sanitized views of race relations. It forces society to confront the harsh realities of racism and white supremacy.
A Catalyst for Change: By highlighting the depth of systemic racism, Afropessimism can serve as a catalyst for radical change, pushing for a complete reimagining of societal structures.
Notable Afropessimists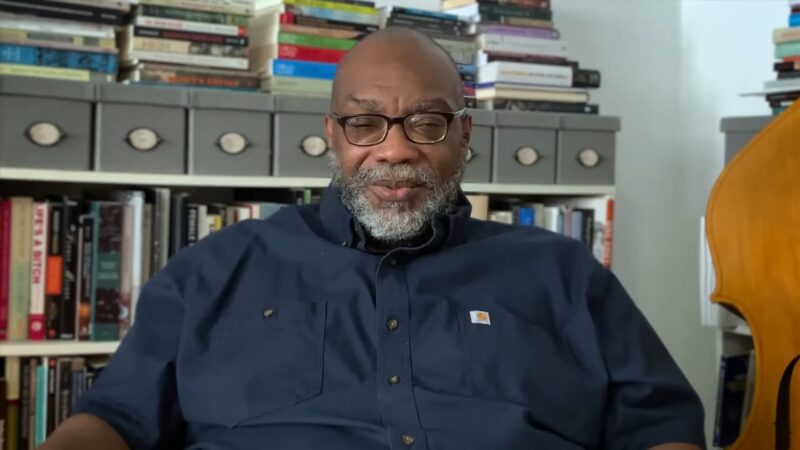 Afropessimism, as a philosophical framework, has been shaped and enriched by numerous thinkers who have brought their unique perspectives and experiences to the table. While Frank Wilderson III is often credited with coining the term and laying the foundational ideas, several other scholars and activists have made significant contributions to the discourse.
Here are some of the notable figures in the realm of Afro-pessimism:
Fred Moten
A renowned scholar and poet, Fred Moten's contributions to Afro-pessimism are deeply intertwined with his explorations of blackness and music. He posits that black individuals are perpetually in a state of "performance," navigating the complexities of a white supremacist world.
Moten's work delves into the nuances of black existence, emphasizing the performative aspects of survival and resistance.
Audre Lorde
A trailblazing black feminist poet and activist, Audre Lorde's writings provide a profound insight into the multifaceted oppressions faced by black individuals. Lorde emphasized the importance of naming and acknowledging one's pain as a crucial step towards liberation.
Her work, which spans poetry, essays, and speeches, remains a beacon for those exploring the intersections of race, gender, and sexuality.
Nelson Maldonado-Torres
Hailing from Puerto Rico, Nelson Maldonado-Torres is a philosopher whose work critically examines the relationship between race and modernity. He views Afropessimism as an essential counter-narrative to the predominantly Eurocentric historical perspectives.
Through his writings, Maldonado-Torres delves into the root causes of racism and white supremacy, offering a fresh lens to understand these deeply entrenched systems.
Kiesha-Robinson Miller
As a scholar and activist, Kiesha-Robinson Miller's work stands at the crossroads of Afro-pessimism, gender, and sexuality. She delves deep into the unique challenges faced by black women, exploring the layered oppressions they navigate daily.
Miller's contributions to Afropessimism underscore its potential as a tool for understanding and challenging the systemic injustices faced by black women.
These thinkers, among others, have expanded the horizons of Afropessimism, ensuring that it remains a dynamic and evolving framework. Their diverse backgrounds and areas of expertise have enriched the discourse, making Afropessimism a multifaceted lens through which we can understand the complexities of race, identity, and oppression.
Future of Afro-pessimism
Afropessimism, with its profound insights into the systemic nature of racism and the position of Black individuals in society, has already left an indelible mark on academic and social discourses. But what does the future hold for this philosophy?
Academic Exploration: As a relatively new theoretical framework, there's ample room for further academic exploration. Scholars might delve deeper into the nuances of Afro-pessimism, comparing and contrasting it with other racial and post-colonial theories.
Mainstream Discourse: Given the global movements against racism and the increasing awareness of systemic injustices, Afropessimism might find a more prominent place in mainstream discussions. Its tenets could influence policy-making, activism, and even art.
Global Relevance: While Afropessimism has its roots in the African and Afro-American experience, its implications are globally relevant. As discussions about racism become more global, the philosophy might be adapted and adopted by Black communities worldwide.
Evolution of Thought: Like all theories, Afropessimism will evolve. New voices, experiences, and realities will shape its future, ensuring that it remains relevant and resonant.
FAQ
What is the relationship between Afro-pessimism and Black solidarity?
Afropessimism recognizes the importance of Black solidarity but also critiques instances where Black individuals or groups may inadvertently perpetuate structures of oppression.
How does Afropessimism view global Blackness?
Afro-pessimism suggests that the condition of Blackness is consistent globally, with Black individuals facing similar forms of oppression and marginalization across different countries and cultures
How does Afropessimism relate to other global movements and struggles?
Afropessimism acknowledges the interconnectedness of global struggles but emphasizes the unique position of Blackness, which it views as distinct from other forms of oppression.
How has Afropessimism influenced contemporary discussions on race and society?
Afropessimism has introduced a critical lens through which scholars, activists, and the general public can re-evaluate societal structures, racial dynamics, and the potential for true liberation.
Closing Thoughts
Afropessimism, though-provoking, presents a distinctive perspective through which to perceive our reality. It propels society to face disquieting truths, fostering a richer comprehension of ingrained injustices.
Amid global dialogues surrounding race, identity, and justice, Afropessimism is poised to significantly influence these discussions. Interacting with it transcends mere scholarly inquiry, mirroring an existential quest for understanding that nudges us closer to a realm of justice and equality. Afropessimists, akin to existentialists, compel us to confront the human condition and societal structures.
Engaging with Afropessimism initiates an existential journey beyond mere intellectual endeavor, unveiling harsh realities. This interaction echoes the existential quest for authenticity, spurring collective efforts toward a just, harmonious world.
Through this lens, Afropessimism and existentialism challenge systemic injustices and existential dilemmas, urging a united stride toward equity and understanding.